IT Technician II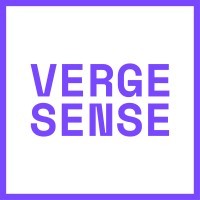 VergeSense
IT
San Francisco, CA, USA
Posted on Friday, May 5, 2023
The workplace is undergoing a complete transformation. Today with the rise in hybrid working and expectation of employee personal choice, use of the workplace has become completely unpredictable. In order for workplace and real estate leaders to effectively manage space and serve today's employees, they need to fully understand physical space and how people are using it in real-time. This ability is called spatial intelligence, and VergeSense is the leader in providing these insights, which lead to reduced real estate costs, improved employee retention, and better sustainability.
VergeSense is the leading workplace analytics platform used by innovative Fortune 500 companies across the world. These businesses use VergeSense to transform their static office into a dynamic workplace that matches today's employee needs and expectations. Powered by intelligent sensors and AI-driven insights, customers rely on VergeSense to reduce or reinvest real estate, improve building operations, and create spaces that meet today's employee expectations.
The IT Technician's role is to ensure system operation and functionality so that end users can accomplish business tasks. The objective of the IT Technician will be to respond to support requests in a timely manner, be the initial reference point for all IT support-related tickets, and ensure the satisfaction of the end user, among other technical duties.
IT Technicians are expected to display good interpersonal skills as they interact with colleagues from various departments, executive levels, and internal customers daily.
IT Technician II Responsibilities:
Provide support of incoming requests to the service desk via telephone, web portal, and email to ensure courteous, timely, and effective resolution of end-user issues.
Provisioning and system setup for new hires (onboarding)Deprovision of access in accordance with termination procedures (offboarding)
Prioritize incidents and service requests according to defined processes to meet defined SLAs.
Use remote tools and diagnostic utilities to aid in resolving support requests.
Perform hands-on fixes at the desktop level when remote tools are not appropriate, including hardware repairs, delivery of peripherals, or other fixes as determined.
Installing and configuring hardware and software components throughout various network infrastructure devices. Install antivirus software and ensure virus definitions are up to date.
Server administration via Active Directory, File & Print services, DNS, and DHCP.
Perform preventative maintenance, including checking and cleaning workstations, printers, and peripherals.
Establishing good relationships with all departments and colleagues.
Ensuring company safety and security standards are met.
Maintain equipment inventory.
IT Technician II Requirements:
College degree in the field of Computer Science, or CompTIA A+ and/or CompTIA Network+, and/or 3 years equivalent work experience.
Office 365 administration experience.
Google Workspace administration experience exceptional written and oral communication skills.
Experience with WinOS and MacOSActive Directory knowledge is a plus.
Knowledge and understanding of networking devices and appliances.
MDM experience is a
plus exceptional
interpersonal skills, with a focus on rapport-building, listening, and questioning skills.
Good problem-solving skills.Excellent customer service skills.
Ability to work under moderate supervision.
• A high-impact role in an emerging industry leader
• Competitive compensation and equity
• Employer-sponsored medical, dental and vision insurance
• Open Vacation policy: take time off when you need it
We value people from all walks of life who exhibit kindness, curiosity, discipline, humility, and passion to excel at what they do. If you would like to contribute to our team, we encourage you to apply.