Billing Specialist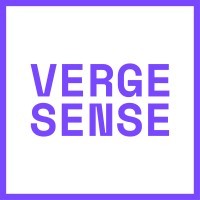 VergeSense
Remote · United States
Posted on Wednesday, May 3, 2023
The workplace is undergoing a complete transformation. Today with the rise in hybrid working and expectation of employee personal choice, use of the workplace has become completely unpredictable. In order for workplace and real estate leaders to effectively manage space and serve today's employees, they need to fully understand physical space and how people are using it in real-time. This ability is called spatial intelligence, and VergeSense is the leader in providing these insights, which lead to reduced real estate costs, improved employee retention, and better sustainability.
VergeSense is the leading workplace analytics platform used by innovative Fortune 500 companies across the world. These businesses use VergeSense to transform their static office into a dynamic workplace that matches today's employee needs and expectations. Powered by intelligent sensors and AI-driven insights, customers rely on VergeSense to reduce or reinvest real estate, improve building operations, and create spaces that meet today's employee expectations.
The Billing Specialist records the day-to-day transactions related to Accounts Receivable (AR) and
invoicing within the customer billing application. Assists with other various activities in the accounting
department, including providing back-office support for operations.
Specific responsibilities include:
 Assisting with the execution of billing processes for customers and recommending process
improvements when needed.
 Ensuring invoices accurately reflect the terms and conditions agreed to in the professional
services agreements and comply with company policies.
 Investigates and resolve billing discrepancies and errors.
 Creating invoices and billing materials to be sent directly to a customer
 Verifies that the final billing entry is accurate before submitting
 Performs billing adjustment activities
 Tracks outstanding billing issues, follow through and resolves them in a timely and professional
manner
 Enter billing information into the customer billing application
 Ensures completeness of billing
 Maintain organized records of transactions for auditing purposes
 Other duties as assigned.
Qualifications and Requirements:
 High school diploma/GED required.
 Bachelor's degree in Accounting or a related field is preferred.
 A minimum of 2-3 years of billing or accounting experience
 Experience working in the SAAS industry is highly preferred.
 Prior experience working with NetSuite and Salesforce is preferred.
Technical Skills:
 Excellent computer skills are required including extensive experience with Microsoft Office and
GSuite.
 Excellent verbal and written communication skills.
 Ability to manage time effectively and handle multiple tasks.
 Enjoy working at a fast pace in a rapidly changing environment.
 Excellent organizational skills and attention to detail.
 Strong analytical and problem-solving skills.
 Ability to prioritize tasks and delegate them when appropriate.
 Ability to act with integrity, professionalism, and confidentiality.
• A high-impact role in an emerging industry leader
• Competitive compensation and equity
• Employer-sponsored medical, dental and vision insurance
• Open Vacation policy: take time off when you need it
We value people from all walks of life who exhibit kindness, curiosity, discipline, humility, and passion to excel at what they do. If you would like to contribute to our team, we encourage you to apply.