Accounts Payable Specialist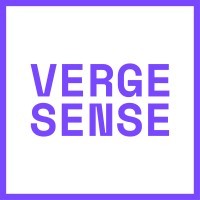 VergeSense
Accounting & Finance, Sales & Business Development
Remote · United States
Posted on Wednesday, May 3, 2023
The workplace is undergoing a complete transformation. Today with the rise in hybrid working and expectation of employee personal choice, use of the workplace has become completely unpredictable. In order for workplace and real estate leaders to effectively manage space and serve today's employees, they need to fully understand physical space and how people are using it in real-time. This ability is called spatial intelligence, and VergeSense is the leader in providing these insights, which lead to reduced real estate costs, improved employee retention, and better sustainability.
VergeSense is the leading workplace analytics platform used by innovative Fortune 500 companies across the world. These businesses use VergeSense to transform their static office into a dynamic workplace that matches today's employee needs and expectations. Powered by intelligent sensors and AI-driven insights, customers rely on VergeSense to reduce or reinvest real estate, improve building operations, and create spaces that meet today's employee expectations.
As the Accounts Payable Specialist your role is designed to facilitate the timely payment of vendor invoices and
research issues with vendors and business stakeholders.
Some of your responsibilities are, but not limited to:
 Own the Accounts Payable processes to include entering invoices into the system; ensure
payments are ultimately approved, recorded in a timely manner and processed accurately to
ensure appropriate general ledger posting.
 Assign account coding to invoices and route for review/approval.
 Reconcile vendor statements, verifying account discrepancies; identify and implement
corrective actions.
 Ensure timely cut off by reviewing all invoices received prior to Accounts Payable close and
assist with the month-end accruals.
 Investigate and resolve issues associated with invoices and communicate as appropriate.
 Build & maintain positive relationships with vendors.
 Monitor and support where needed in the Accounts Payable Mailbox.
 Ensure expense reports and credit card transactions are approved and recorded timely and
accurate.
 Prepare year-end 1099 reporting and collection of Form W-9 from vendors.
 Assist in bi-weekly payroll data entry.
 Prepare/send communications as required.
 Complete other duties as assigned by Controller and/or Accounting Manager.
Skills & Qualifications:
 Associates degree in finance or accounting, bachelor's degree desired;
 2+ years of relevant Accounts Payable or related work experience.
 Experience and understanding of spreadsheet applications.
 Demonstrated attention to detail.
 Strong analytical skills and problem-solving ability.
 Excellent oral and written communication skills;
 Ability to effectively multi-task with tight deadlines independently and within a team
environment;
 Ability to follow through on deliverables and pay attention to details in the midst of multiple
projects and deadlines;
 Ability to learn, understand and manage additional tools and software as needed.
 Proven ability to work well in teams.
 Positive attitude and can positively adapt to change.
 A lifelong learner who is excited to learn and grow.
 Organized and self-motivated for continuous improvement and ownership of work.
• A high-impact role in an emerging industry leader
• Competitive compensation and equity
• Employer-sponsored medical, dental and vision insurance
• Open Vacation policy: take time off when you need it
We value people from all walks of life who exhibit kindness, curiosity, discipline, humility, and passion to excel at what they do. If you would like to contribute to our team, we encourage you to apply.