Staff Firmware Engineer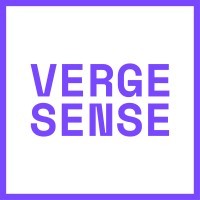 VergeSense
San Francisco, CA, USA
Posted on Friday, March 17, 2023
The workplace is undergoing a complete transformation. Today with the rise in hybrid working and expectation of employee personal choice, use of the workplace has become completely unpredictable. In order for workplace and real estate leaders to effectively manage space and serve today's employees, they need to fully understand physical space and how people are using it in real-time. This ability is called spatial intelligence, and VergeSense is the leader in providing these insights, which lead to reduced real estate costs, improved employee retention, and better sustainability.
VergeSense is the leading workplace analytics platform used by innovative Fortune 500 companies across the world. These businesses use VergeSense to transform their static office into a dynamic workplace that matches today's employee needs and expectations. Powered by intelligent sensors and AI-driven insights, customers rely on VergeSense to reduce or reinvest real estate, improve building operations, and create spaces that meet today's employee expectations.
We are looking for an experienced staff firmware engineer with strong technical skills to be a key part of Vergesense's engineering team. This role is based out of our Mountain View HQ. VergeSense favors a hybrid work style and we are pretty flexible depending on personal needs.