Head of People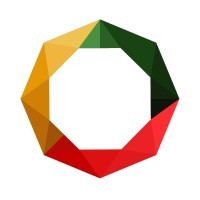 Side
People & HR
San Francisco, CA, USA
Posted on Tuesday, May 23, 2023
The Head of People will play a crucial role in helping usher Side into a new era through engaged, strategic, and compassionate People leadership. Reporting to the Chief Operating Officer, the Head of People will be a member of Side's executive team and partner with each team member to help shape the organizational strategy in support of the business.
The selected candidate must be strategic, results-oriented and partnership focused with an approach that is responsive and aligned with business strategies. It is important that the candidate contributes both on the ground and on a strategic level in order to cultivate an amazing, inclusive and results oriented culture. Success in this role will require influential partnership with middle and senior management within the organization to execute the People strategies that foster organizational and individual effectiveness. Your key areas of responsibility include:
TALENT PLANNING & DEVELOPMENT
Set and oversee the execution of Side's People vision, priorities, goals, and strategies.
Facilitate short and long-term organizational capability requirements and understanding of critical roles into the talent review and leadership succession planning process.
Partner with business leaders to create and deploy practical organizational effectiveness solutions to support company growth.
Roll out programs that foster career development and growth including performance management, feedback loops and management training; drive the adoption of these programs in the organization resulting in improved employee engagement, growth & retention.
Oversee and uphold equity analysis with regards to compensation, performance, retention, and promotion.
Oversee all talent work to ensure the organization is in compliance with labor laws in collaboration with our Legal team.
Evaluate existing People infrastructure and implement/change elements that are necessary to facilitate effective and cohesive workforce planning and development.
CULTURE LEADERSHIP
Set goals and develop a strong employee engagement culture to foster connection, trust, and passion through the use of proven employee engagement initiatives.
Lead change management and develop remote workplace strategies to foster a high level of accountability, productivity and execution.
Partner with leaders to create and maintain a culture of inclusion where all employees feel valued and see Side as a place where they can do their best work.
ORGANIZATIONAL STRATEGIC LEADERSHIP AND ADVISING
Set the strategic vision and priorities for all talent work, in collaboration with the Executive Team, ensuring the organization has an eye on what it will need in the coming 2-3 years, leveraging an explicit equity lens throughout the work.
Participate and offer guidance in conversations with leadership around decisions about strategic priorities and planning, ensuring talent management is fully integrated.
Coach and develop teammates through People-related matters.
Experiences, Qualifications & Skills:
Ideally, you will bring an expertise of having worked across multiple People areas, with depth in business partnering, talent management, employee engagement, benefits management and compliance reporting.. The ideal candidate will be a culture carrier, passionate about building world-class employee experiences and be incredibly strong with People Operations having built efficient and scalable processes and procedures. You should also possess a broad understanding of compensation & benefits, L&D, and DEI&B.
Seasoned, empathetic leader with 10-15+ years of experience across a variety of HR/People functions
7+ years of experience managing teams
A successful track record in a fast-paced, growth-stage small to mid sized private company
Exceptional influencing, communication, and relationship-building skills.
Proven track record of raising leadership awareness and cultivating engagement, alignment, change and accountability across multiple levels within the company -- executives through employees.
Executive presence with a positive and dynamic management style, combined with emotional maturity (EQ)
Expertise in the design & implementation of People initiatives to support the business
Translated the strategic to tactical and drove execution both inside and outside of the area of subject matter expertise.
Worked strategically and operationally with cross-functional organizational leaders to build consensus around Talent strategies and initiatives.
Strong analytical and project management skills, with a comfort managing budgets and monitoring business results.
Highly disciplined and organized, both operationally and in thought process.
Organized and able to project-manage programs company-wide with multiple work streams
Sense of Urgency – possess a collaborative, yet relentless approach to process improvement and team management
Anticipates/solves problems with the ability to manage multiple priorities at the same time
Hands-on builder, energetic, observant, and a 'can do' attitude.
ABOUT SIDE
At Side, we believe everyone should own their path.
Side is the only real estate brokerage platform that helps top-producing agents, teams, and independent brokerages create and grow their own boutique companies — without the cost, time, or risk of operating a brokerage.
Side's goal is to create and power thousands of agent-owned local real estate brands that serve the needs of their clients and communities better than anyone else. We're pursuing this goal by building proprietary, best-in-class transaction management technology and providing premier support services (including brand creation, business guidance, and legal coverage) to our exceptional partner agents.
Side is backed by over $300 million in funding from top-tier venture capital firms, including Coatue Management, Tiger Global Management, and D1 Capital Partners. The company was named a Most Innovative Company of 2022 by Fast Company and 2021 Company of the Year by Inman News, the real estate industry's leading publication.
Side is dedicated to working with the highest skilled people from the most inclusive talent pool feasible. We maintain that diversity in all aspects leads to positive change, solutions and innovation for our customers and career fulfillment for our employees. All qualified individuals are encouraged to apply!
Side uses the E-Verify employment verification program.
Our stewardship of the data of many of our customers means that a background and DRE license check is required to join Side. We will, nonetheless, consider qualified applicants with arrest and conviction records in accord with applicable law, including the San Francisco Fair Chance Ordinance.