Sr. Product Marketing Manager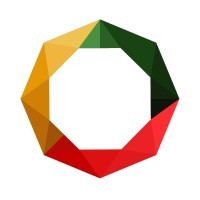 Side
Marketing & Communications, Product
Remote
Posted on Saturday, May 13, 2023
At Side, we believe everyone should own their path.
Side
is a real estate startup that pioneered the concept of brokerage-as-a-service to help top real estate professionals create and run their own companies without having to operate a brokerage. Our proprietary platform makes the real estate transaction process far more efficient for both agents and home buyers/sellers.
Before Side, exceptional real estate agents had two choices: You could join an antiquated traditional brokerage, relinquish control of your business, and pay hefty fees for marginal value. Or you could start your own independent brokerage, massively increase your liability, and take on the burden of running your own back office. We created a third option: Own your own business and run it on the Side platform. Agents get to focus on what they do best — selling real estate — while Side operates in the background to facilitate their transactions, and help them grow.
Side is led by experienced industry professionals and world-class engineers who develop technology designed to improve agent productivity and enhance the client experience. The company is backed by over $300 million in funding from top-tier venture capital firms, including Coatue, Tiger, D1, Sapphire, Trinity, and Matrix.. Headquartered in San Francisco, Side currently operates in 16 states, with plans to expand nationwide in the coming years. We were named Company of the Year by Inman News (the leading industry publication) and a Most Innovative Company of 2022 by Fast Company.
At Side, you'll have the opportunity to collaborate and innovate your way to success. Becoming an inSider means that you'll be empowering business leaders to become business owners, all while forging your own path with like-minded entrepreneurs. Join us at Side and own your career, your impact, and your life!
ABOUT THE SENIOR PRODUCT MARKETING MANAGER ROLE
We're looking for a Senior Product Marketing Manager with deep experience across the entire product marketing stack - from research and storytelling, to cross-functional leadership and execution. You have a programmatic approach, collaborative spirit, and get-it-done mentality, and will work within a high-performance, hardworking GTM team (product, marketing, sales & success) to take the company to the next level.
ABOUT THE TEAM
You will be a pivotal team member, helping us meet results-oriented growth goals in 2023 and beyond. You will be responsible for owning the voice of the customer as it relates to product/service strategy, go-to-market planning, product/service positioning, competitive intelligence and collaborating with marketing, sales enablement and success teams to ensure growth and adoption of OKRs are met for our entire offering. This is a dynamic role that provides an opportunity to flex your muscles as a marketing athlete, with your trifecta of proven collaboration, communication and organizational skills!
WHAT YOU'LL BE DOING
In this high-impact, high-visibility role, you will help accelerate Side's path to IPO by bringing the voice of the customer into everything we do - From developing a messaging platform that emphasizes Side's unique value, to designing a product launch strategy that transforms our overall customer experience.
KEY RESPONSIBILITIES
Design and manage a best-in-class product launch process
Lead persona research to uncover what motivates our current and prospective customers
Develop a messaging platform that speaks to the heart of our buyers
Create and evolve key enablement resources such as pitch decks, data sheets, case studies, etc.
Support the activation of Side's unique value through marketing campaigns and content
Support the ongoing evolution of Side's product and service roadmap
Support other strategic GTM initiatives such as new market expansion, competitive intelligence and pricing & packaging
WHAT WOULD MAKE YOU A STRONG FIT FOR THE ROLE
5+years product marketing experience
Experience in a high-growth start up
Experience managing product marketing process in addition to building messaging / positioning and executing GTM plans in highly unified cross-functional team environments
Proven track record of delivering tangible results through new product launches
Strong communication, story-telling and presentation skills with the ability to take complicated concepts and make them simple
Comfortable communicating and partnering with internal teams on joint Go-to-Market efforts as well as handling projects with short deadlines, cross-functional dependencies, and contending priorities
Experience in a market-facing role leading sales trainings, driving customer interviews & delivering thought leadership presentations (e.g. webinars, events, etc.)
You have fortitude and proficiency to work autonomously in a fast-paced environment while working cross-functionally to influence leadership and align partners
You are a "marketing athlete" and have high EQ, great respect, and strong diplomatic skills, including knowing when to push back and when to dive in
You share and champion Side values and have a track record of owning, caring, and actively communicating in prior high-performance team experiences
Comfortable using collaboration and CRM tools like Slack, Salesforce, and Asana
Familiar with marketing automation & communication tools such as Pardot, HubSpot, Marketo, Intercomm, Pendo, Walkme, etc.
Bachelor's degree in business or marketing
Pragmatic Marketing Certification is a bonus
#LI-JZ1
#LI-Remote
Side is dedicated to working with the highest skilled people from the most inclusive talent pool feasible. We maintain that diversity in all aspects leads to positive change, solutions and innovation for our customers and career fulfillment for our employees. All qualified individuals are encouraged to apply!
Side uses the E-Verify employment verification program.
Our stewardship of the data of many of our customers means that a background and DRE license check is required to join Side. We will, nonetheless, consider qualified applicants with arrest and conviction records in accord with applicable law, including the San Francisco Fair Chance Ordinance.