Product Manager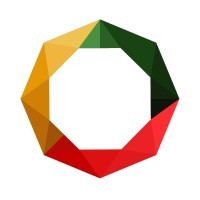 Side
Product
Remote
Posted on Thursday, May 11, 2023
ABOUT THE TEAM
The Product team at Side drives product vision, strategic planning, and the design, rollout, and measurement of new products and features. The team is responsible for delivering products that delight customers and impact the business, and for measuring that impact against well-defined success outcomes. We build products iteratively based on data-directed insights and user feedback, and generate insightful hypotheses about our users and their needs. We regularly collaborate with internal partners and are in a unique position of easy access to users for real time feedback due to our close partnerships with our customers & their teams. We believe that collaboration, teamwork, and communication are critical to the product development process. We strive to communicate clearly, manage expectations proactively, and exercise full transparency with our partners and teammates.
ABOUT THE ROLE
In this role, you will be responsible for key functionality in our Compliance Management product, which is a core product workflow and is used daily by our customers to manage real estate transactions and ensure appropriate compliance. In partnership with adjacent teams on the platform, you will leverage both product iteration and 10x innovation to provide industry-leading automation, efficiency, and ease-of-use. You will deeply understand the customer, leverage data to validate solution impact, and play a key role in driving predictable, measurable success for our customers and for Side.
WHAT YOU'LL BE DOING
In partnership with your UX and Engineering Lead counterparts, driving the work of the Agile team to produce high-quality, reliable, and high-impact product iterations and releases
Participating in defining product vision and strategy, then engaging and aligning the team around both
Working with our external and internal users to understand their workflows, and how we can help them create and manage transaction compliance more efficiently
With the engineering team, testing, validating, and implementing new technologies like OCR and Document Vision, and new predictive models for automation
Leveraging data analytics and qualitative understanding to identify product opportunities that align to the product vision and move key metrics
Clearly defining product features, functional requirements, and acceptance criteria to empower efficient and high-quality product work
Prioritizing the backlog of work to deliver the most impactful and strategically sequenced releases and improvements
Leading team Agile ceremonies to groom, plan, execute, and improve
Working with the Go-to-Market team to communicate product releases internally and externally, and provide team updates/training for major releases
Releasing as needed to alpha/beta groups for refinement, feedback, and hardening
Measuring and communicating the results of experiments and releases, and their impact on key strategic metrics
WHAT WILL MAKE YOU A STRONG FIT FOR THE ROLE?
3+ years' product management or related experience, preferably in B2B SaaS
Experience working in a fast-paced, startup environment
Comfort with distilling ambiguity into an actionable path to execute and learn
Strong technical background with proven ability to collaborate with designers and engineers to define efficient solutions for complex business problems
Demonstrated skills in crafting product roadmaps, defining functional requirements and acceptance criteria, launching new product features, and leveraging analytics to measure adoption and results
Experience working directly with customers and with interdisciplinary cross-functional teams
Ownership mentality with strong execution capability and a track record of achieving measurable results
High empathy, curiosity, self-awareness, and transparency in both wins and misses
Strong work ethic with a willingness to dive deep into the details
Strong written and verbal communication skills
Bonus: Experience in a Real Estate or related areas (mortgage, title/escrow, homeowners insurance)
Bonus: Experience with OCR/Document Vision or similar technologies
Bonus: Experience building automation on predictive data models
B.A., B.S. or equivalent
PERKS
Stock options
Best-in-class benefits, including 100% healthcare coverage (medical, vision and dental)
Flexible PTO
Remote working internet stipend
$1,000/year for learning and development
Pet friendly headquarters
ABOUT SIDE
At Side, we believe everyone should own their path.
Side is the only real estate brokerage platform that helps top-producing agents, teams, and independent brokerages create and grow their own boutique companies — without the cost, time, or risk of operating a brokerage.
Side's goal is to create and power thousands of agent-owned local real estate brands that serve the needs of their clients and communities better than anyone else. We're pursuing this goal by building proprietary, best-in-class transaction management technology and providing premier support services (including brand creation, business guidance, and legal coverage) to our exceptional partner agents.
Side is backed by over $300 million in funding from top-tier venture capital firms, including Coatue Management, Tiger Global Management, and D1 Capital Partners. The company was named a Most Innovative Company of 2022 by Fast Company and 2021 Company of the Year by Inman News, the real estate industry's leading publication.
Side is dedicated to working with the highest skilled people from the most inclusive talent pool feasible. We maintain that diversity in all aspects leads to positive change, solutions and innovation for our customers and career fulfillment for our employees. All qualified individuals are encouraged to apply!
Side uses the E-Verify employment verification program.
Our stewardship of the data of many of our customers means that a background and DRE license check is required to join Side. We will, nonetheless, consider qualified applicants with arrest and conviction records in accord with applicable law, including the San Francisco Fair Chance Ordinance.