General Manager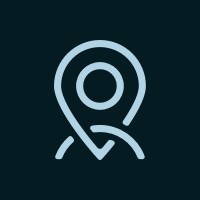 Placemakr
Operations
Nashville, TN, USA
Posted on Tuesday, May 23, 2023
Placemakr is a venture-backed startup on a mission to change the future of hospitality and home. With properties in four major metro areas (and many more coming!) we operate a platform that allows buildings to blur the line between hotels and apartments. Our platform is an all-in-one solution which includes property operations, customer acquisitions, and the tech stack to operate with more flexibility than any other company in the market. Our tech-enabled buildings create a one-of-a-kind guest experience and tremendous value in the underlying real estate. Whether a guest or resident is with us for three days or three years, these are more than just spaces to spend the night—they are a place to call home.
As General Manager, you will drive the overall execution (creation and ongoing ownership) of the operational excellence of your Placemakr property through all phases of the operation, including budgetary efficiency and the experience of everyone on-site – employees, Placemakr guests, building residents, third-party partnerships, and building ownership/management. You are evaluated through a combination of customer reviews, employee engagement, hotel performance metrics, and measurable contributions to revenue.
Responsibilities
Stand up your asset's operational structure, partnering successfully with cross-functional teams, including the hands-on implementation of all back-end and access systems, programming of front and back of house spaces, and creation of SOPs
Support and take ownership of lease-up functions, building/unit acceptance andand conduct building tours
Support talent acquisition efforts for all operations roles within your Placemakr property
Collaborate with members of our Revenue Team on pricing strategy and occupancy targets
Support accounts receivable management including collecting rent and dues, and managing delinquencies
Oversee, support, and train team members on Placemakr SOPs and programs; build a team culture of high achievement, cross-functional collaboration and leadership development
Take full ownership of onsite operations to develop and implement best practices geared towards optimizing occupancy, net rates, social and listing marketing, and overall experience
Ensure your property is maintaining a consistently high level of service and meeting Placemakr's brand standards
Own HOA management duties including, but not limited to, assisting with vendor screening and selection, updating insurance policies, advising the HOA board, and planning and attending HOA board meetings
Additional duties and responsibilities, as assigned, by Placemakr and the property owner
Qualifications
You have a Bachelor's Degree, preferably in hospitality, business administration, or finance, or you have commensurate experience in lieu of a formal degree.
Hotel management experience required (for Pop-up assets).
Multi-family management experience of at least 5 years, 2 of which are in a managerial position (applicable to Hospitality Living asset only)
You have previously led hotel/residential operations with both front and back of house teams reporting up to you.
You have demonstrated a consistent track record of positive guest experiences and revenue growth.
You have experience successfully cultivating, managing, and owning high-level relationships onsite and leveraging them to address competing priorities.
You have a strong track record of driving team performance and making effective decisions in order to beat budget while maintaining exceptional service levels.
You are a hands-on leader who supports your team and takes an active role in growing and developing them.
You have the ability to multi-task and prioritize effectively in an ever-shifting landscape.
You lead by example and embody the core values of Placemakr. You Own It. You Make It Better. You Treat People Right.
General Managers will be on their feet and moving around (stand, sit, or walk for an extended time) and taking a hands-on approach to work (move, lift, carry, push, pull, and place objects weighing less than or equal to 50 pounds without assistance). Doing all these things well (and other reasonable job duties as requested) is critical for our General Managers and an exceptional guest experience.
Our Benefits & Perks
Competitive Pay, Generous Stock Options and Performance Bonuses
Medical, Vision & Dental Insurance with options for Flexible Spending Accounts
Paid Parental Leave
Paid Life Insurance
401k + 4% employer matching program
Unlimited PTO to allow time for you to recharge
Monthly cell phone reimbursement, health & wellness stipend and a generous onboarding stipend for remote employees
Plus discounts to stay at select Placemakr properties all over the US
Our Community Norms
Great people are the key to our success. From corporate team members to our property teams and leaders, we're looking for collaborative, driven individuals to join us as we continue to expand our presence across the US. Most importantly, we create positive community norms that shape our company culture and inform how we do business:
We own it.
We make it better.
We treat people right.
Placemakr will provide reasonable accommodation to complete an application upon request, consistent with applicable law. If you require an accommodation, please contact our team at recruiting@placemakr.com
All your information will be kept confidential according to EEO guidelines. Placemakr values diversity of all kinds and is committed to building a diverse and inclusive workplace where we learn from each other. We are an equal opportunity employer and evaluate qualified applicants without regard to race, color, religion, sex, sexual orientation, gender identity, national origin, disability, veteran status, and other legally protected characteristics.
If you don't meet 100% of the above qualifications, we still encourage you to apply!