Customer Success Manager (Mid-Market)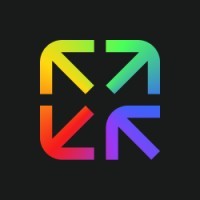 OnSiteIQ
Customer Service, Sales & Business Development
New York, NY, USA · Remote
Posted on Saturday, October 21, 2023
About OnsiteIQ: OnsiteIQ is a leading construction intelligence platform that leverages cutting-edge technology to transform how construction projects are managed and executed. Our innovative platform utilizes AI-powered visual data to provide real-time insights, streamline workflows, and enhance decision-making for construction professionals. With a commitment to revolutionizing the construction industry, OnsiteIQ is looking for a talented Customer Success Manager to join our team.
Position Overview: As a Customer Success Manager at OnsiteIQ, you will play a pivotal role in ensuring our customers achieve maximum value from our construction intelligence platform. You will be responsible for building and maintaining strong relationships with our clients, understanding their needs, and guiding them towards successful outcomes. Your focus will be on driving customer satisfaction, retention, and growth.
Key Responsibilities:
Customer Relationship Management:
Build and nurture strong, long-lasting relationships with key customer stakeholders.
Understand each customer's unique goals, challenges, and objectives.
Onboarding and Training:
Lead the onboarding process for new customers, ensuring a seamless transition onto the OnsiteIQ platform.
Provide training sessions and resources to help customers maximize the value of our platform.
Account Growth and Expansion:
Identify opportunities for upselling and cross-selling additional OnsiteIQ products or services based on customer needs.
Collaborate with the sales team to drive revenue growth within your portfolio.
Customer Advocacy:
Encourage customer advocacy and referrals by ensuring customers are satisfied with our platform and services.
Collect and share success stories and testimonials from satisfied customers.
Issue Resolution:
Act as the main point of contact for customer inquiries, issues, or escalations.
Work closely with internal teams to resolve customer problems promptly.
Product Feedback:
Gather customer feedback and insights on our platform to inform product development and improvements.
Advocate for customer needs within the organization.
Data Analysis and Reporting:
Monitor customer engagement and platform usage data to identify trends and opportunities for improvement.
Prepare regular reports on customer health and usage metrics.
Qualifications:
Bachelor's degree in business, construction management, or a related field.
Proven experience in customer success or account management, preferably in the construction or SaaS industry.
Excellent communication and interpersonal skills.
Strong analytical and problem-solving abilities.
Ability to work collaboratively in a team and cross-functional environment.
Proficiency in CRM software (e.g., Salesforce) and project management tools.
A passion for customer satisfaction and a customer-centric mindset.
Benefits:
Competitive salary and performance-based bonuses.
Comprehensive healthcare benefits.
Professional development opportunities.
A collaborative and innovative work environment.
The opportunity to make a significant impact on the construction industry.
At OnsiteIQ, we value diversity and inclusion, and we are committed to creating an equal opportunity workplace. We encourage candidates from all backgrounds to apply.
If you are a customer-focused professional with a passion for revolutionizing the construction industry, we would love to hear from you. Join us at OnsiteIQ and be a part of transforming the future of construction intelligence.