Head of Marketing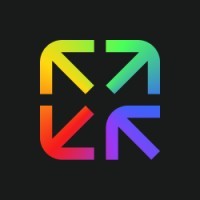 OnSiteIQ
Marketing & Communications
New York, NY, USA
Posted on Saturday, September 23, 2023
About Us:
At OnsiteIQ, we're building the construction intelligence platform for real estate investors to document their projects, monitor progress, and verify payments across their portfolio. From technical teams pioneering advancements in machine vision to sales and operations teams expanding our footprint, OnsiteIQ is growing quickly. We offer competitive compensation and benefits and a world-class team committed to solving hard problems.
About the role:
As the Head of Marketing, you will lead the charge in defining and executing our comprehensive marketing strategy, with a particular focus on establishing an exceptional demand generation function. Collaborating closely with our product and sales team, you'll ensure alignment with revenue objectives while continuously fine-tuning marketing initiatives to drive lead-to-opportunity conversions. Your role will require hands-on involvement in creating an actionable pipeline.
This role will directly report to the CEO.
The ideal candidate for this position will possess both a strategic mindset, capable of crafting our brand narrative to establish a competitive edge in the market, and a tactical approach, with a relentless focus on metrics to enhance marketing effectiveness and drive business growth. Speed is essential in this fast-paced, competitive landscape.
Key qualifications for this role include expertise in demand generation, Account-Based Marketing (ABM), and event management, coupled with a deep comprehension of the sales process, buyer's journey, and the ability to execute robust campaigns.
As the Head of Marketing, you will have a wide array of responsibilities, including:
Defining and executing the overall marketing strategy, managing the budget, and tracking key performance indicators (KPIs). This encompasses recruiting, nurturing, and retaining a high-performing B2B marketing team.
Drawing from your experience as a data-driven marketing leader, you will oversee marketing operations for a rapidly growing B2B SaaS company.
Our success will be gauged by your ability to meet demand generation and brand awareness KPIs that directly impact revenue growth.
You will play a pivotal role within the executive team, collaborating closely with the CEO, Sales, and Product leadership.
Collaborating with our product marketing contractor to shape content and messaging for OnsiteIQ.
Building a reliable demand-generation engine that consistently generates qualified leads for enterprise and mid-market sales teams.
Crafting a marketing strategy grounded in account-based marketing (ABM) principles and technology to align with the sales team on account prioritization and execution of a joint ABM strategy.
Developing and expanding a strategy to engage with customers and prospects through event marketing.
Being the voice and face of the Marketing team while fostering collaboration with Sales, Product, Engineering, and C-level executives.
Clearly defining demand generation and customer buying journey processes.
Ensure marketing processes and best practices are well-documented.
Establishing and monitoring metrics and KPIs to drive ongoing enhancements.
Your Qualifications:
To excel in this role, you should possess:
7-10 years of marketing experience, with a strong preference for a background in demand generation.
You have a proven track record of scaling an enterprise SaaS marketing team, enhancing its performance, and recruiting top talent.
The ability to pioneer marketing functions from the ground up, demonstrating your role as a first-in marketer.
Proficiency in data-driven decision-making and adeptness at tracking KPIs.
Adaptability to thrive in an entrepreneurial environment where innovative strategies are being developed.
Familiarity with contemporary demand generation and sales process technologies.
A collaborative mindset to work effectively with cross-functional teams as needed.
Classical sales training in one or more value-based sales methodologies.
Excellent business writing, verbal communication, and interpersonal skills.
Exceptional team members have:
Bachelor's degree in marketing or relevant field
Experience marketing financial, data analytics risk monitoring solutions into the real estate industry, specifically the real estate development segment (Preferred, not Required)
Strong VP, C-level, and Board member level communication skills.
Ambition, curiosity, coachability, a high aptitude, a great moral compass, and the ability to perform as a selfless team player with collaborative tendencies.
Experience marketing to lenders, private equity and/or enterprise-level developers.
Knowledge of data analysis and visualization tools, such as Tableau, is a plus.
A self-starter, with little to no direction needed to learn, identify, develop, and iterate.
Thrives in a fast-paced environment and is proactive in problem-solving.
Excellent cross-functional team player that can excel at both strategy and execution
Pragmatic Marketing or PMA Certified.
Our Assessment Process:
Pre-screening with the Recruiting team.
Coffee chat with CEO, followed by a second deeper dive interview
Interview with 3 key stakeholders (VP Product, CRO, Marketing Advisor)
In-person visit and group presentation in NYC office to Executive Leadership.
Strong reference checks from current or former managers and/or customers.
Duration: 3-4 weeks.
Why You'll Like Working for OnSiteIQ:
We are a team of entrepreneurs hell-bent on changing the world of real estate
Competitive equity packages for qualified candidates.
Flexible PTO so you can take the time you need.
Working with innovative and transformative computer vision technology. You will be changing an industry and make a lasting impact.
Working with other team members who want to win, but do it with respect and collaboration.
Growth opportunities for consistent, high performers.
We care about you. We offer competitive health, dental, and vision insurance for you and your family.
Salary range $150k-$200k