Customer Success Representative II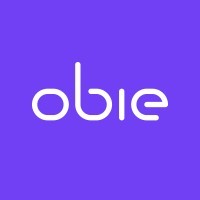 Obie
Customer Service, Sales & Business Development
Chicago, IL, USA
Posted on Friday, May 19, 2023
About Obie
Obie is an insurance technology company, hyper-focused on driving value for the modern real estate investor and the partners they work with every day. Whether an owner, lender, agent, or property manager, Obie's mission is to build technology and insurance products that drive efficiency and fundamentally change the way insurance is bought and sold.
As the industry leader in embedded and instant insurance products, Obie was recently honored as Business Insurance Best Places to Work and one of Inc Magazine's Fastest Growing Companies for 2022. Obie is one of a small number of companies that are both a Y-Combinator and NAR REACH accelerator alum.
To date, Obie has raised $13.7 million from leading proptech investors including Battery Ventures, Thomvest Ventures, MetaProp, Second Century Ventures, and Funders Club. The company has two offices, one in Chicago, IL and the other in Sarasota, FL, but also offers employees the option to work remotely.
Obie is looking for an innovative, bright, motivated, and hard-working individual to join our team to help us accomplish our mission of combining insurance know-how, innovative technology, and world-class service to delight our customers.
Those successful in this role will have a strong intellectual curiosity and a desire to help others solve problems. Additionally, you'll be self-motivated and directed. An ability to collaborate is a must, but you will be autonomous and expected to succeed without heavy direction.
What You'll Do
Work closely with internal stakeholders, external agencies, and partners to ensure all accounts are serviced appropriately.
Help facilitate underwriting processes to maintain the profitability and integrity of the book of business.
Support testing efforts as we launch new state markets and insurance product features
Use your in-depth knowledge to find procedural efficiencies to continually evolve our best practices
Crush your monthly service goals
Strive to follow processes related to customer follow-up and data gathering
Maintain the existing culture predicated on motivation and positive reinforcement while upholding a standard of accountability to self, team, and company
Complete other duties as assigned
What You'll Bring
2+ years working in insurance customer service
An active Property & Casualty insurance license is required, either at the time of hire or immediately thereafter
Detail orientation in everything you do: there is a lot of customer and policy information flying by you – having a keen eye here is essential
Experience and comfort using a variety of software tools from Excel and G Suite, to policy management and accounting systems
Excellent verbal and written communication skills to assist with customer needs, problem solve, answer questions, and leave a positive impression
Fearlessness and adaptability in a fast-moving, ever-changing environment and the ability to work on multiple tasks at once
Personal standard for excellence: Strong process orientation and interest in finding better ways to do things
Ability to prioritize competing demands and manage time effectively
Positive "can do" attitude and a desire to contribute to a growing, energetic work environment
Interview Process
We want you at your best, and won't be giving you any gotcha-style questions - we aren't like that. We want to get to know you, hear about what you're interested in, and learn about what you hope to do in the future.
You should familiarize yourself with these resources before continuing:
a. Our
company's blog
to learn more about the space we're working in, where we write about landlord insurance.
b. Check out our
Twitter
and
LinkedIn
to get a glimpse of how people interact with our brand and product.
1. Meet us and learn about Obie
You'll first talk to Mary on a 30-minute call; you won't need to prepare anything in advance. The goal of this conversation is to get to know you and mutually explore if we might be a good fit for each other. You'll learn more about Obie and have a chance to ask any questions about our company, team, culture, and product.
2. Meet the hiring manager
You'll get to have a 45-minute video interview with the hiring manager for this role,
Joel Place
. This discussion will be more technical in nature to ensure you have the skills needed to be successful in the role.
3. Project exercise
We will present you with a short exercise to complete, so please be thorough and use the resources available to you. More on this when you get there!
4. Meet the team
Since you'll be joining a close-knit team, we'll ask you to meet other people in the company so we get to know each other a bit better.
Obie has you covered
Being in the insurance industry, we understand the importance of comprehensive benefits for you and your family. These are just some of the benefits and perks we provide:
Competitive salary
Flexible time off with an encouraged minimum time away to support a healthy work-life balance
12 weeks of Paid Parental Leave
Great health, dental and vision coverage
Life Insurance
Flexible Spending & Health Savings Accounts
Stock Options
401k match
Pet Insurance Reimbursement
Equipment budget - everything you need to do your best work
Professional development support
Summer hours