Content Marketing Specialist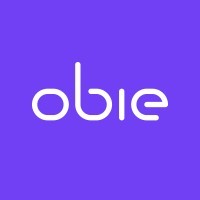 Obie
Marketing & Communications
Chicago, IL, USA
Posted on Sunday, April 16, 2023
About Obie
Obie is an insurance technology company, hyper-focused on driving value for the modern real estate investor and the partners they work with every day. Whether an owner, lender, agent, or property manager, Obie's mission is to build technology and insurance products that drive efficiency and fundamentally change the way insurance is bought and sold.
As the industry leader in embedded and instant insurance products, Obie was recently honored as Business Insurance Best Places to Work and one of Inc Magazine's Fastest Growing Companies for 2022. Obie is one of a small number of companies that are both a Y-Combinator and NAR REACH accelerator alum.
To date, Obie has raised $13.7 million from leading proptech investors including Battery Ventures, Thomvest Ventures, MetaProp, Second Century Ventures, and Funders Club. The company has two offices, one in Chicago, IL and the other in Sarasota, FL, but also offers employees the option to work remotely.
Obie is looking for an experienced Content Marketing Specialist to join our dynamic marketing team. The ideal candidate will be responsible for creating unique content, designed to drive traffic, create engagement, and capture leads. You'll get to deliver projects for partnerships, product, sales, and the broader marketing team. As Content Marketing Specialist, you'll work directly with the Content Marketing Manager and report directly to the Head of Marketing.
What You'll Do
Propose content ideas based on keyword research and existing project needs
Create content outlines for blog posts, emails, downloads
Provide editorial support in proofing and improving content as assigned
Uploading and organizing content in Webflow and Hubspot
Source and create visual content to enhance blog posts, including infographics, blog headers, social media graphics
Provide the necessary collaterals to help secure new channel partners, as well as further develop relationships and execute joint marketing efforts
Assist in updating a content calendar, keeping track of projects as they progress
Leverage email, social media, and other channels to maximize distribution of written content
Develop downloadable forms of content, including but not limited to letters, forms, and templates
Support partnerships, brand, and other marketing initiatives through blog posts and press announcements
What You'll Bring (Required)
2+ years experience in content marketing, SEO, content management, and editing
Basic knowledge of how content and SEO work with email, advertising, and social media
Proficient in using tools such as AHREFs, SEMrush, SpyFu, Google Search Console, and/or Google Analytics
Experience promoting content on different social media platforms
Nice to Have (Preferred)
1 year working at a high-growth tech startup
1 year experience working in proptech and/or insurtech
1 year experience working in real estate, real estate investment, or property management
Interview Process
We want you at your best, and won't be giving you any gotcha-style questions - we aren't like that. We want to get to know you, hear about what you're interested in, and learn about what you hope to do in the future.
You should familiarize yourself with these resources before continuing:
a. Our
company's blog
to learn more about the space we're working in, where we write about landlord insurance.
b. Check out our
Twitter
and
LinkedIn
to get a glimpse of how people interact with our brand and product.
1. Meet us and learn about Obie
You'll first talk to
Kara
or
Rebecca
on a 30 minute call; you won't need to prepare anything in advance. The goal of this conversation is to get to know you and mutually explore if we might be a good fit for each other. You'll learn more about Obie and have a chance to ask any questions about our company, team, culture, and product.
2. Meet the hiring manager
You'll get to have a 45 minute video interview with the hiring manager for this role,
Nate Smoyer
. This discussion will be more technical in nature to ensure you have the skills needed to be successful in the role.
3. Project exercise
We will present you with a short exercise to complete to provide you a chance to flex some of your Marketing muscles. You will be able to complete this exercise on your own time, so please be thorough and use the resources available to you. More on this when you get there!
4. Meet the team
Since you'll be joining a close-knit team, we'll ask you to meet other people in the company so we get to know each other a bit better.
Obie has you covered
Being in the insurance industry, we understand the importance of comprehensive benefits for you and your family. These are just some of the benefits and perks we provide:
Competitive salary
Flexible time off with an encouraged minimum time away to support a healthy work-life balance
12 weeks of Paid Parental Leave
Great health, dental and vision coverage
Life Insurance
Flexible Spending & Health Savings Accounts
Stock Options
401k match
Pet Insurance Reimbursement
Equipment budget - everything you need to do your best work
Professional development support
Summer hours