Delivery Driver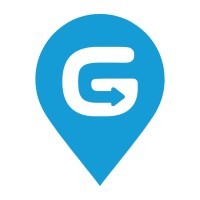 GoFor
Winnipeg, MB, Canada
Posted on Monday, May 29, 2023
Delivery Driver
help gofor deliver better™

This is the goforce. We want motivated employees, but more than that we want people driven by caring, commitment, and the sense that we can deliver better.
Our gofor model of last-mile delivery is different than what came before. Using electric vehicles, carbon offsets, empowered drivers, and smart packaging, we offer a carbon-free, renewable delivery™ program that sets new standards for the industry.
We want the people who work with us to think big and help us grow. To understand how great service can help us deliver more than packages. To believe that the last mile needs to be better equipped to serve the environment as well as the customers.
At gofor, we prize diversity, respect what you bring to the job, and have made it our mission to make communities more livable. Let's deliver better ™, together.
Job Summary
Delivery Drivers are the heart of the gofor service as they are all the daily points of contact between our customers and our customers' customers.
Under the general direction of the Market Logistics Manager, the Delivery Driver is responsible for picking up and delivering items between gofor's customers and consignees. This may include carrying items into the home, up and down flights of stairs in a sound and diligent manner so as to avoid damage to the product or the customer's premises. The role includes responsibilities for ensuring complete customer satisfaction for all assigned deliveries. The Delivery Driver will immediately and effectively escalate any and all issues so that they can be resolved in a rapid and customer-centric manner.
This role will require work in shifts that will cover the local market 13 hours per day, 3 days a week along with other crews that will provide coverage across 6 days. Shifts will be established at the time of hire but may change regularly depending on the needs of the business.
you will be:
Organize and load products for delivery utilizing the most efficient delivery route;

Operate up to a 5-ton truck to pick up and deliver various products;

Keep all required documentation complete and up to date including delivery status and confirmations driver logs etc.

Handling and delivering stock carefully and properly to avoid damages;

Lifting heavy items (up to 150 lbs) as this job entails repeated lifting of various-sized items;

Maintain cleanliness of delivery vehicle and report maintenance problems to a supervisor;

Load and unload vehicle;

Work closely and communicate with other departments as needed;

Inspect product to ensure good condition

Operate an Electric Pallet Jack, and 1-tonne truck in a safe manner to receive/deliver products as necessary;

Prepare materials for shipment (if necessary);

May lift cases of product and/or stock merchandise according to documented procedures;

Making all deliveries on time and in an efficient manner.

Perform other duties and projects as assigned



required education, skills, and qualifications:
Able to physically work during 13-hour shifts;

Ability to individually perform repetitive heavy lifting (up to 150lbs) using safe lifting methods;

Ability to perform repetitive heavy lifting (up to 300lbs) using safe lifting methods with a partner;

Thorough understanding of safety procedures and requirements;




Must have 3 years of experience driving 5-ton vehicles

Valid driver's license and clean drivers abstract;
Able to communicate both verbally and in writing;

Strong work ethic and positive team attitude;

Good organizational, time management, and prioritizing skills;

Computer literacy, including the use of mobile applications

Strong attention to detail;




Achieve your daily goals consistently;




Excellent client management and interpersonal skills

Excellent problem-solving skills

Ability to remain calm during challenging situations

Possess the following personal qualities: integrity, creativity, high standards, commitment, ethical values, and achievement-oriented.

Ensure proper PPE

The availability of a current smartphone is an asset



diversity and inclusion:
At gofor, we value differences. We believe that success is achieved by pulling together all talents from all sources. We are dedicated to pursuing and hiring a diverse workforce with varied experiences, perspectives, and opinions. We believe diversity helps our team perform better and enables us to build an outstanding product for our customers. We also believe that each and every single one of us can change the World. We're dedicated to matching our talents with the best opportunity for them.
We are proud to be an equal opportunity workplace. We are committed to equal employment opportunities. If you have a disability or special need that requires accommodation, please let us know.
accommodation:
We are committed to providing an inclusive and barrier-free work environment, starting with the hiring process. If you need to be accommodated during any phase of the evaluation process, please contact us to request specialized accommodation. All information received in relation to accommodation will be kept confidential.
Closing date May 30th