Staff Accountant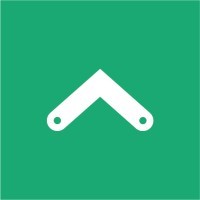 Ergeon
Accounting & Finance
Remote
Posted on Thursday, May 11, 2023
About Ergeon
We are disrupting the trillion-dollar construction industry with technology, making it possible for almost any profession to operate remotely. Our company is the only startup combining the strengths of technology and remote work to solve the challenges of residential construction.
Unlike most other products and services, hiring a contractor for a home improvement project is very far from a 1-click experience today. Ergeon aims to empower skilled local contractors with human and technology-powered services to make home improvement easy. We take a full-stack approach to create a seamless experience for homeowners, and leverage technology to scale the front & back offices of contractors.
With the belief that everyone has a right to professional growth and respect regardless of their location, we proudly have staff (aka Ergeoneers) in over 40 of countries, with a great score and recommendation rating on Glassdoor. Come join us to make construction friendly and accessible!
Ergeon: [er - g- eon]
Erg = unit of work or energy
Eon = billion years
Ergeon is founded by CS Ph.D. serial entrepreneurs Jiayue (Jenny) He and Odysseas Tstatalos. They picked this name to symbolize their joint passion for using tech to revolutionize work.
---
Overview of the Role
Reporting directly to the Director of Finance, the Staff Accountant, will work closely with Growth, Sales, Construction and Ops to provide management with accurate financial information for decision making and process and analyze accounting data. As a new hire on a growing team, you will have the opportunity to build playbooks and processes at the ground level.
---
Responsibilities
Manage account records, issue invoices, and handle payments

Maintain financial reports, records and general ledger accounts

Preparing journal entries, ad-hoc analysis and account reconciliations and assisting with the monthly close process

Process and maintain documentation for accounts payable and purchasing

Oversee the accounts receivable aging and assist the Accounts Receivable team with aged accounts

Respond to information requests, reviewing financial statements and assisting with external audits

Provide insights for management into cost trends and analysis

Communicate and resolve issues with company vendors

Assist in preparing quarterly forecasts and budgets

Keep records, document and update financial processes
---
Desired Skills and Experience
Must have
Bachelor's degree in accounting or finance

Strong accounting skills, with background in financial statement preparation

Strong communication skills, both written and verbal

2-4 years of accounting/finance experience

Working knowledge of GAAP Accounting

Ability to create and continuously streamline accounting/finance processes

Strong analytical and problem solving skills to identify and recommend opportunities for improvement including ability to build complex Excel models

Highly organized and detail-oriented
Nice to have
Advanced knowledge of GAAP Accounting

Prior experience in an entrepreneurial environment

Experience with Quickbooks or similar, and Bill.com
---
Technical Requirements
Good Laptop setup with Chrome browser
Minimum of 8GB RAM

Minimum processor:

For Intel variants of CPUs:

Core i3 8000 Series (8th Gen) or higher

Pentium N5000 series (Quad-core variant) or higher

Celeron J5000 series or higher (quad-core variant)

For AMD variants of CPUs:

Ryzen 3, 3rd generation or higher
Stable high-speed internet connection
At least 5mbps upload and 20 Mbps download
Headset
With a noise cancelling microphone

Power backup
Data availability
Ability to access up to 1.5GB of data per day during storm outages
---
Compensation
Hourly salary between $12.50 and $14.50 depending on experience and location.

Your final compensation will depend on your placement on our Career Ladder and will be calculated hourly.
You'll be paid weekly through Upwork (www.upwork.com), the platform we choose to hire and pay our Ergeoneers all over the world.
---
Additional important information
Location
This is a 100% remote position, for people located in the countries listed here

Availability
This position is full-time with expectations of at least 40 hours per week.

Availability Monday through Friday between 10:00am -6:00pm CST.
---
Ergeon's benefits and perks for full staff members
Competitive compensation: We invest in people! We are constantly doing worldwide market research in order to offer globally competitive salaries. And we are well funded by VCs.
All-Remote since the beginning: We have a diverse team spread across 40+ countries. We stay connected through the best remote work practices such as flexible work hours, team events, remote happy hours, and by sharing our love of food!
Tech, Wellness & Learning fund: You can have a $400USD bonus per year for software and hardware tools, workplace improvements, fitness-related spending (includes things like yoga classes, Fitbit tracker, new running shoes, gym membership. . .), and books, courses, training, or even attending conferences.
Stock options: All staff is eligible after 6 months of full-time work.
Birthday Paid day off: You can take the exact day, or Friday before if it is on a weekend!
Flexible Paid time off: You can take 12 days after working 6 months, PLUS 2 extra days per year for a maximum of 20 days.
Free Headset Benefit: You can get a noise-canceling headset since your first day working full-time.
Equipment: Laptop replacement after 1 year of full-time work. And every 3 years after that.
Co-Working Fund: Meet in groups of 3+ Ergeon friends and get reimbursed up to USD $20 for coffee, co-working, etc (once per quarter).
Language Classes: here at Ergeon you will have the opportunity to learn or improve a language!
Remote Health: Health insurance is essential for ensuring that our staff has piece of mind and access to help where and when they need it. Subsidized Health Insurance is available to all of our staff, no matter where they're located.
This benefit will be available 6 months after graduation date. Ergeon will cover a portion of your plan cost directly with SafetyWing, our partner. Signing up for this plan is optional.
---
We believe everyone has a right to professional growth and respect, no matter their location.
Ergeon's workforce is given meaningful opportunities and is supported by a kind and diverse community.
Our global staff (Ergeoneers) have access to career growth, amazing work culture, and great benefits.
Come join us to transform the construction industry!