Technical Support Representative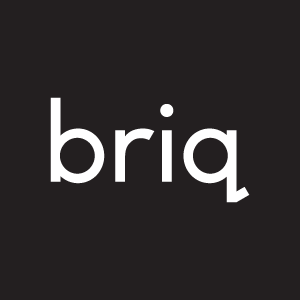 Briq
IT, Customer Service
India
Posted on Monday, November 20, 2023
Why is working in Customer Success AMAZING?
If it doesn't challenge you, it doesn't change you. In Customer Success, there is no greater challenge than taking the vision of a customer and molding it into reality. We are the agents that transform our customers, we transform the people in those businesses, and over time, we transform an entire industry. This requires creativity, relentless execution, and an unparalleled desire to build. Hone your skills in technology and finance. Foster relationships with leaders and innovators. Challenge yourself, and build with us.
What are the future growth plans of your department?
The Customer Success Team will grow 300% over the next year, so we want people that are hungry to contribute to a growing team and see their fingerprints on everything they touch. We want aspiring leaders and proven builders, and we want the Briqsters in CS to be seen as experts in this industry.
What you'll do as a Technical Support Representative
Respond to client needs via chat and email; building relationships with clients to appropriately address their issues in a timely manner
Obtain a thorough understanding of the Briq platform and how to identify product bugs that may arise while looping in the correct parties to promote efficient solutions.
Diligent, consistent attention to detail and management of administrative aspects of the job
Maintain collaborative working relationships with those you interact with by demonstrating an attitude of positivity, flexibility, teamwork, and creativity
Proactively seek guidance and direction from manager and co-workers when appropriate, while also learning to be a self-reliant problem solver when resources are scarce.
Why will I love this job within the context of our pillars?
We are Builders:
You enjoy working with building and analyzing complex financial processes/relationships, unique to each client experience.
We Evolve and learn every day:
You enjoy working in fast-paced continuous improvement, and rapid change environments.
You appreciate experiences to expand and refine your project management skills daily.
We take Ownership with accountability:
You lead by example.
You are proactive to understand and utilize resources made available to you and apply appropriately across client scenarios and situations.
You actively seek external knowledge, resources, and tools to support your personal operating system and overall success, when not immediately available through your organization.
Go Fast and Win:.
You develop strong personal operating systems using tools and templates in order to deliver efficiently and effectively.
You are proactive in risk and change management to ensure project schedules are not substantially delayed.
We encourage constructive Dialogue:
You are a problem solver and bring solutions to the table along with your concerns.
You enjoy environments where you can expect to both offer and receive frequent constructive feedback on performance, process, and progress.
We are a Community:
You appreciate that if 'we' are not successful, 'you' will not be successful.
You are excited to have a network of passionate subject matter experts to be involved and engaged with.
You are excited to contribute to thoughtful, positive relationships throughout the organization and at all levels.
We are Future Positive:
You are excited to experience the transformation of a rapid-growth/ startup organization.
You encourage and enlighten others by positively aligning yourself with organizational vision, mission, values, or directives.
What we're looking for
6+ years of experience in support or support management
Clear communicator with the ability to demonstrate patience, understanding, and professionalism when handling client inquiries; provides top-tier client experience
Ability to use available resources to troubleshoot issues and find answers to customer questions
Ability to leverage excellent written and oral communication skills to communicate
Eagerness to learn a highly technical platform while maintaining flexibility and adaptability within a high-growth environment
Can work independently but is also a team player
Critical thinker with the ability to assess and provide proactive advice and solution; efficiently escalate client cases quickly, when appropriate
Proficient in Microsoft Excel
Basic understanding of relational databases and SQL
Why you will love this job.
You are joining a team that is laser-focused on Building, taking Ownership, Evolving, Going Fast and Winning, and Just Saying It. These values will help you navigate the opportunities and challenges of a fast-growing company, but more importantly they will equip you to be successful in anything you do. Come experience how to build a company, and experience first-hand what innovation feels like. Don't be fooled: it isn't easy, but it's the most rewarding job you will ever have.
The statements contained in this job description reflect general details as necessary to describe the principal functions of this job, the level of knowledge and skill typically required and the scope of responsibility. It should not be considered an all-inclusive listing of work requirements. Individuals may perform other duties as assigned, including work in other functional areas to cover absences, to equalize peak work periods, or to otherwise balance organizational workload.