Sales Data Analyst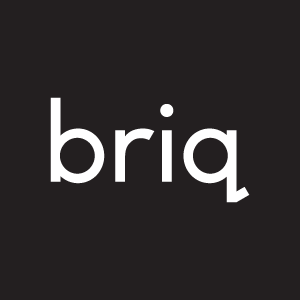 Briq
IT, Sales & Business Development, Data Science
India
Posted on Thursday, November 2, 2023
Why is working in this department AMAZING!
As a Sales Data Analyst in the Revenue Operations Team, you will find yourself building end-to-end financial solutions using the most state of the art software platform in the construction industry. The department sits at the fast-paced intersection of Engineering, Product, and Customer Success and is committed to delivering excellent solutions for our clients. Here we grow, build, learn, and succeed together, making it the one of the most collaborative teams in the company
What does the future of this department look like? Where is this going and why do I want to come along for the ride?
The Revenue Operations team is going to continuously grow in numbers, knowledge, and skillset over the next year. Briqsters in this department will quickly see themselves evolving, as the role pushes us to become better builders and teammates every single day. Members of the department are destined to be future leaders and industry experts, as we work towards the goal of establishing a reputation of executing brilliant solutions
In a nutshell, what will I do every day in this role?
As a Sales Data Analyst in the Revenue Operations Team, you will be responsible for qualifying and generating new sales leads to support the revenue cycle. This individual will assist in enhancing and enriching account and contact data within Salesforce using third party solutions and will report directly to our Revenue Operations Manager.
Why will I love this job within the context of our pillars?
Build:
Every day at Briq is a new opportunity to build for our clients, and to build better and faster than the day before. Not only will you build innovative financial solutions, but you will build deep relationships with team members and clients that are leaders and well-respected in the tight-knit construction industry
Evolve:
As a Sales Data Analyst, you will evolve regularly, immersing yourself in a perpetual cycle of improving and sharpening your technical skills. Working horizontally with other teams, you will grow and learn what it takes to build a successful SaaS company. Constant interactions with clients will give you the opportunity to grow in the construction industry, and very quickly you will see yourself as a rare expert in this space
Own with Accountability:
Being a Sales Data Analyst gives you extreme ownership of the financial solutions we build for our clients. We trust that every team member will own with accountability, and this trust allows you to build without being micromanaged
Go Fast and Win:
Working at a startup, you will have access to modern and new technologies, allowing you to build quickly and efficiently. Not only will you build fast, but you will build to WIN. Quick and consistent engagement with the clients we build with opens a channel of fulfillment that we are bringing peace and harmony to the construction industry
Constructive Dialogue:
Briq's culture was designed to put an emphasis on communication and collaboration. We never suffer in silence, as we approach struggles as opportunities to learn and improve. As a Technical Consultant, the "Just Say It" pillar gives you an opportunity to not only leave an impact in the work you directly do, but an impact on the company as a whole
We are a Community:
Briq's community centric focus allows us to build deep relationships with our internal teams. As a technical consultant, you will be working closely with other technical consultants, as well as other teams such as support, product, and engineering
We are Future Positive:
At Briq, we are constantly Future Positive, meaning we focus on doing whatever it takes to succeed in the future. As a technical consultant, you will find yourself in experiences where you are constantly challenged, and from those challenges you will be learning new technical and soft skills to stay focused on delivering value for our clients
Responsibilities for this role:
Analyze existing Salesforce account and contact data to identify inaccuracies and ensure that our database is up-to-date
Research contacts and accounts that meet our Target Addressable Markets
Update accounts and contacts with data enrichment system
Identify opportunities for improvement, maintain accurate records, and correct issues with data (fixing account/contact information, numbers, etc.)
Enrich prioritized marketing lists and import it to the marketing automation platform
Own data entry processes and enrich the marketing lists from various sources
Work closely with sales and marketing to develop targeted lists and drive opportunities for new business
Have the ability to operate beyond your role and help the team continuously improve and optimize our process, training, and use of technology
Qualifications for this role:
1-3 years of professional experience in customer service, sales, or data entry roles
Proficiency in Salesforce platform, including data import/export processes
Excellent responsiveness, communication and interpersonal skills
Self-motivated, fast learner with attention to detail and quality
Experience in utilizing data research tools such as Zoominfo or similar systems is a plus
Experience in using Marketing Automation Platforms such as Marketo is a plus