Finance & Accounting Controller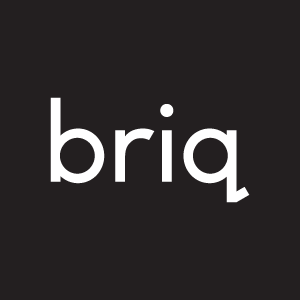 Briq
Accounting & Finance
India
Posted on Saturday, September 9, 2023
Title: Finance & Accounting Controller
Reporting to: Sr Director People Operations, India
Department: People
Has Direct Reports?: No
About Briq:
Briq is a financial automation and analytics software company focused on the construction industry. Based in Santa Barbara, CA, Briq's innovative platform empowers construction companies with the digital tools and insights necessary to make strategic financial decisions. Our mission is to bring modern, data-driven software and analysis to an industry ripe for change, enabling our clients to convert their financial and operational data into a competitive advantage.
Why is working in this department AMAZING!
You will work alongside the brightest minds who have helped build Briq's platform. You will be exposed to the intrinsic details of how technology work and is implemented. The department sits at the fast-paced intersection of Engineering, Product, and Customer Success and is committed to delivering excellent solutions for our clients. Here we grow, build, learn, and succeed together, making it the one of the most collaborative teams in the company
What does the future of this department look like? Where is this going and why do I want to come along for the ride?

The department is going to continuously grow in numbers, knowledge, and skillset over the next year. Briqsters in this department will quickly see themselves evolving, as the role pushes us to become better builders and teammates every single day. Members of the department are destined to be future leaders and industry experts, as we work towards the goal of establishing a reputation of executing brilliant solutions. Your learning opportunities will exponentially grow.
Why will I love this job within the context of our pillars?
We are Builders: Create new things, improve the existing, and grow with the team every day.
We Evolve and learn every day:. Learn new skills, research and prove-out new technology & approaches, and both learn from and mentor a team of exemplary professionals.
We take Ownership with Accountability: Briq is yours – embrace the entire software development lifecycle for an application area end-to-end and have a significant impact on the value our customers receive.
We Go Fast and Win: Agile with 2 week sprints means we are constantly delivering and iterating over features and functionality with direct and insightful feedback from our users.
We encourage constructive Dialogue: Play a significant part in shaping our organization and processes. We eschew politics in favor of clear communication that prioritizes the success of our teams and our projects.
We are a Community: Get to know your colleagues from three different countries to share knowledge, stories, perspectives, and to lift each other up as we build something incredible.
We are Future Positive: The challenges we face today are opportunities to make something great or to do something better. From sharing an idea to implementing the solution, feel empowered to make an impact on the future of Briq.
Responsibilities for this role:
Updating the internal system with financial data, preparing monthly, quarterly, and annual financial reports, reconcile bank statements for India, US & Canada. Participate in financial audits, track bank deposits and payments, assist with budget preparation, review and implement financial policies. Processing payroll, Maintaining payroll records, Responding to employee enquiries, generating reports related to payroll expenses, taxes and other payroll-related data. Revenue and Cost governance: - Revenue assurance and sustainable cost management as per business plan. Publishing of monthly MIS reports, Cost schedules, TB schedules, Variance Analysis, forecasting.to management Ensuring statutory Compliances: GSTR 1 and 3B filings, GSTR 2A reconciliation, TDS, ESI-PF Reco. Overseeing all accounts, ledgers, and reporting systems ensuring compliance with appropriate standards and regulatory requirements Managing accounts payables: Day to day accounting of expenses/invoices & shared service management for India, US & Canada. Key point of contact for business stakeholders and facilitating business partnership. Critical attributes to success would be integrity, strong communication, cadence and resilience. Work closely with Briq's overall global financial operations ​​Maintain internal safeguards for revenue receipts, costs, and team and organizational budgets and actual expenditures Establish (in coordination with financial office) financial and operating benchmarks, budgets, program monitoring, and reporting standards on biweekly, monthly, and annual basis Implement consistent accounting policies, practices, and procedures across all programs, Develop and enforce internal controls to maximize protection of company assets, policies, procedures, and workflows ​​Maintains a documented system of accounting policies and procedures; implements a system of controls over accounting transactions to minimize risk. Oversees the production of periodic financial reports; ensures that the reported results comply with generally accepted accounting principles or international financial reporting standards. Recommends benchmarks that will be used to measure the company's performance. Enforce annual budget and forecasts; report significant budget differences to management. Provides financial analysis, with emphasis on capital investments, pricing decisions, and contract negotiations. Works with external auditors and provides needed information for the annual audit. Ensures compliance with local, state, and federal government requirements. Performs other related duties as necessary or assigned.
Qualifications for this role:
3+ Years of relevant experience in a Corporate Company post qualifying C.A. Excellent understanding of accounting, payroll, taxation, transfer pricing, handling audits (statutory & tax), TDS and matter related to the finance and accounts Exposure to ERP environments (Tally, SAP, JDE, Netsuite, etc.) Exhibits strong analytical, coordination, and decision-making skills Advanced knowledge of Excel Excellent communication skills in English & presentation skills.