Automation Consultant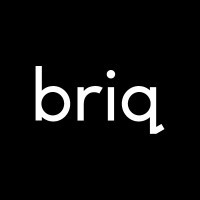 Briq
India
Posted on Friday, May 12, 2023
Why is working in this department AMAZING!
As an Automation Consultant, you will work alongside the brightest minds who has helped build Briq's RPA platform. You will be exposed to the intrinsic details of how technology works and is implemented. You will dip your toes into how several process work across the industry that will put you in a perfect position to grow horizontally and vertically.
What does the future of this department look like? Where is this going and why do I want to come along for the ride?
The Automation department is going to continuously grow in numbers, knowledge, and skillset over the next year. Briqsters in this department will quickly see themselves evolving, as the role pushes us to become better builders and teammates every single day. Members of the department are destined to be future leaders and industry experts, as we work towards the goal of establishing a reputation of executing brilliant solutions.
In a nutshell, what will I do every day in this role?
In this role, you will work on designing and delivering innovative automation solutions for our customers using Briq's RPA platform. You will be an engaged participant in the entire software development lifecycle. This person will typically work closely with a team of engineers & Consultants in addition to members of implementation teams in order to ensure timely delivery of high quality and high value automated solutions.
Why will I love this job within the context of our pillars?
We are Builders:
Every day at Briq is a new opportunity to build for our clients, and to build better and faster than the day before. You will work in a high innovating environment and produce on a regular basis solutions that provide immediate value to our customers
We Evolve and learn every day:.
As an Automation Consultant you will evolve regularly, immersing yourself in a perpetual cycle of improving and sharpening your technical and domain skills. Working in this role will give you the opportunity to grow in the construction industry and evolve yourself a domain expert in many cutting edge technologies and their applications
We take Ownership with Accountability:
Being an Automation Consultant gives you extreme ownership of ensuring the quality of solutions being designed and built is extraordinary. We trust that every team member will own with accountability, and this trust allows you to build without being micromanaged
We Go Fast and Win:
Working at a startup, you will have access to modern and new technologies, allowing you to work quickly and efficiently. Not only will you build fast, but you will build to WIN.
We encourage constructive Dialogue:
Briq's culture was designed to put an emphasis on communication and collaboration. We never suffer in silence, as we approach struggles as opportunities to learn and improve. As an Automation Consultant, the "Dialogue" pillar gives you an opportunity to not only leave an impact in the work you directly do, but an impact on the company as a whole
We are a Community:
You are part of a community not just at Briq, but in the entire North American construction industry. You know how to build relationships with colleagues, and can rely on the teams you work with to be successful in your role.
We are Future Positive:
As an Automation Consultant, you always are in a unique position to constantly monitor and suggest improvements in process and innovations.
Responsibilities for this role:
Lead client process recording sessions to define and validate automation steps
Break down complex automation requests into manageable business requirements
Document clearly articulated functional requirements
Understand and document impactful non-functional requirements
Provide feedback to Briq Product team regarding product roadmap
Coordinate hand off of requirements to development team
Liaise with development team, Customer Success & client throughout implementation cycles
Support Go Live activities for automations including client training, UAT
Monitor active automations and support issue resolution
Qualifications for this role:
Must have skill set:
Must have worked on documenting and involved with implementation of Robotic Process Automation (RPA)
Strong written and verbal communication skills
Preferred but not required:
Knowledge of complex ERP systems (On Premise, Cloud)
Knowledge of accounting processes
Knowledge of construction business processes
Certification in RPA BA