Professional Services Consultant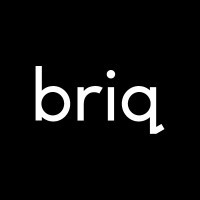 Briq
Sales & Business Development
India
Posted on Friday, May 12, 2023
Why is working in this department AMAZING!
If it doesn't challenge you, it doesn't change you. In Customer Success, there is no greater challenge than taking the vision of a customer and molding it into reality. We are the agents that transform our customers, we transform the people in those businesses, and over time, we transform an entire industry. This requires creativity, relentless execution, and an unparalleled desire to build. Hone your skills in technology and finance. Foster relationships with leaders and innovators. Challenge yourself, and build with us.
What does the future of this department look like? Where is this going and why do I want to come along for the ride?
The Customer Success Team will grow 300% over the next year, so we want people that are hungry to contribute to a growing team and see their fingerprints on everything they touch. We want aspiring leaders and proven builders, and we want the Briqsters in CS to be seen as experts in this industry
In a nutshell, what will I do every day in this role?
On any given day, you may help a client build an implementation roadmap that will transform their business. You may work with our Product team to get trained on new releases that can be woven into your implementations. You may work with your teams to share ideas and collaborate on ways to deliver projects faster. Certainly you will be celebrating a lot of wins with your clients. No matter what the day looks like, you should embrace it as an opportunity to learn and at the end of it be proud of what you have accomplished.
Why will I love this job within the context of our pillars?
We are Builders:
You enjoy working with building and analyzing complex financial processes/relationships, unique to each client experience.
We Evolve and learn every day:
You enjoy working in fast-paced continuous improvement, and rapid change environments.
You appreciate experiences to expand and refine your project management skills daily.
We take Ownership with accountability:
You lead by example.
You are proactive to understand and utilize resources made available to you and apply appropriately across client scenarios and situations.
You actively seek external knowledge, resources, and tools to support your personal operating system and overall success, when not immediately available through your organization.
Go Fast and Win:.
You develop strong personal operating systems using tools and templates in order to deliver efficiently and effectively.
You are proactive in risk and change management to ensure project schedules are not substantially delayed.
We encourage constructive Dialogue:
You are a problem solver and bring solutions to the table along with your concerns.
You enjoy environments where you can expect to both offer and receive frequent constructive feedback on performance, process, and progress.
We are a Community:
You appreciate that if 'we' are not successful, 'you' will not be successful.
You are excited to have a network of passionate subject matter experts to be involved and engaged with.
You are excited to contribute to thoughtful, positive relationships throughout the organization and at all levels.
We are Future Positive:
You are excited to experience the transformation of a rapid-growth/ startup organization.
You encourage and enlighten others by positively aligning yourself with organizational vision, mission, values, or directives.
Responsibilities for this role:
Manage a portfolio of 10-20 client implementations and ensure projects are delivered on time, with a mindset of change management, technical excellence and customers are satisfied at project launch
Base resource capacity set at 15 clients. Candidate requires ability to flex up to 25 client accounts with corporate growth and continuous improvement efforts.
Build strong relationships and create trust with the Briq platform as well as our consultative recommendations on how financial teams can optimize their operation
Lead cross functional teams in the development and completion of key project milestones and client onboarding initiatives
Oversee all daily operational and tactical aspects of multiple implementation projects across several clients simultaneously
Lead recurring customer calls to drive implementation progress and ensure Briq is providing ongoing value
Remain current on customer requirements, industry trends, market dynamics, and competitors in order to build trust and create meaningful relationships with clients
Communicate as needed with clients as well as internally to ensure challenges are overcome in order to continue executing to the implementation plan
Produce weekly and monthly status reports for clients
Qualifications for this role:
At least 5+ years of cumulative experience in a systems applications Project/Program Management, either internally via an ERP/ CRM organization or externally with a consulting firm or software provider (preferably accounting software and/or early stage SaaS)
Strong background in US finance/accounting, consulting and advisory services, general vertical-specific industry experience (construction is preferred)
Outstanding client-facing skills. History of building extraordinary relationships with clients and colleagues
You have experience managing Enterprise or Fortune1000 implementations
Have a strong technical background
Ability to handle various projects simultaneously; adapts quickly and easily – manages multiple deadlines and multiple competing priorities in a fast-paced, rapidly changing environment
Excellent presentation, communication and interpersonal skills, including experience successfully delivering presentations and managing meetings via web conferencing
Demonstrates thoughtfulness and excellent judgment when selecting methods and techniques for achieving project success
Ability to forecast work accurately, proactively manage workload, and assist project teams with doing the same
A strong background in project management, including experience developing work-breakdown structures and project plans, most notably in Jira
Formal Project Management methodology training, with significant practical use. Certifications such as the Project Management Professional (PMP) are a plus
Comfortable working in a fast-paced remote-first company and across time zones