Senior Financial Analyst, Revenue FP&A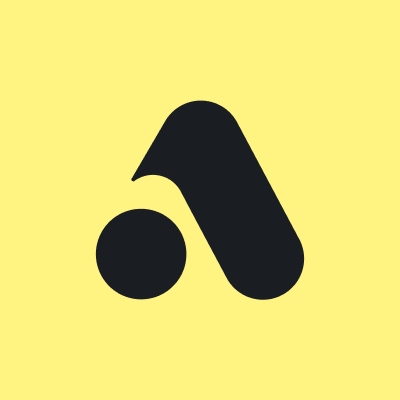 Attentive
IT, Accounting & Finance
United States
Posted on Tuesday, August 22, 2023
About Attentive:
Attentive® is the leader in conversational commerce, reinventing business to consumer communication. Our SMS-first software platform helps everyone from entrepreneurs to enterprises strengthen relationships with their consumers in a new way. Through two-way, real-time, personalized communications, we drive billions in e-commerce revenue and over 8,000 leading brands like CB2, Urban Outfitters, Crocs, Jack in the Box, and Coach rely on Attentive to deliver powerful commerce experiences.
Who we are
Attentive is looking for a Senior Financial Analyst to join its Revenue FP&A team! Within this role, you will partner with our Sales, Client Strategy, and Finance teams to build analytical frameworks, models, and reporting packages that help identify and drive growth strategies for the company. You thrive in detail and excel at simplifying complex business dynamics as actionable insights for your business partners. You should have outstanding partnership and communication skills, an ability to balance multiple priorities, deep attention to detail, and the propensity to thrive in the ambiguity that comes with a fast-growing organization. You should also have mastery of Excel, with excellent modeling, data manipulation, and presentation skills.
You will report to the Director of Revenue FP&A, who oversees our global topline performance and is a key business partner to our GTM organization and executive team. This is a lean and agile team, one that requires strong business partnerships and analytical horsepower to help drive business growth and investment decisions.
Why Attentive needs you
Develop qualitative and quantitative risk assessment frameworks to help Attentive leadership understand key topline risks and opportunities.
Partner with our sales and client strategy teams to determine the core levers of our business and to identify and drive revenue-maximizing initiatives.
Use strong data mining and analytical skills to drive financial insight and reporting.
Build reporting packages using Snowflake, Looker, or other visualization tools to disseminate key insights throughout the organization.
Build, support, and maintain predictive and other ad-hoc models to support business decisions.
Distill and present complex and data-rich problems to executives and other team members in a clear and concise manner.
About you
4+ years of progressive finance experience, with a strong preference for those with prior experience in corporate finance, business intelligence, or data analytics.
Advanced data mining, analytics, and visualization capabilities.
Superior financial modeling, forecasting methods, and Excel skills.
Comfortable completing projects requiring individual initiative and flexibility in tight time frames with minimal supervision.
This role requires an extreme level of agility, ownership, and creative thinking – you will need to understand the details of our business but also see the forest for the trees to present complex financial information in an easy-to-understand format for executive decision-making.
Collaboratively-focused and able to work well with others in a fast-paced and ever-changing business. Able to interact comfortably with the executive team.
SaaS background is beneficial but not required.
Outstanding software and system skills – strong proficiency in Excel and experience with SQL and data visualization tools are a must. Specific experience with Snowflake, Looker, Alteryx, and SFDC is a plus.
The standard base salary range for this position is $90,000 - $120,000 annually
This position is eligible for equity in the form of RSUs
Attentive Company Values
Default to Action - Move swiftly and with purpose
Be One Unstoppable Team - Rally as each other's champions
Champion the Customer - Our success is defined by our customers' success
Act Like an Owner - Take responsibility for Attentive's success
Learn more about
AWAKE
, Attentive's collective of employee resource groups.
If you do not meet all the requirements listed here, we still encourage you to apply! No job description is perfect, and we may also have another opportunity that closely matches your skills and experience.
At Attentive, we know that our Company's strength lies in the diversity of our employees. Attentive is an Equal Opportunity Employer and we welcome applicants from all backgrounds. Our policy is to provide equal employment opportunities for all employees, applicants and covered individuals regardless of protected characteristics. We prioritize and maintain a fair, inclusive and equitable workplace free from discrimination, harassment, and retaliation.